Alexander Earth has over 25 years experience in agricultural and earthworks services, and is one of the few UK companies to operate the CAT 299D2 XHP Track Loader.
Founded in 1992, Alexander Earth has grown into a trusted and reputable company with a focus on providing quality agricultural woodland and earthworks services. With extensive experience working with both private and commercial clients, we understand the importance of our role in your groundwork, woodland and land management projects.
This includes the consideration of native plant and animal life, reduced ground disturbance and keeping emissions to a minimum.
Since 2018 we have been working with the CAT 299D2 XHP Track Loader which is a low ground pressure machine, has the latest engine for reduced emissions and able to run on bio-oil. You can learn more about this powerful and multifunctional machine, here.
Who do we work with?
We work with a wide range of clients including private, domestic and commercial and any person or company whose role it is to maintain access to and protect the rural environment.
Commercial and private woodland estates
Equestrian clients
Environmental organisations
Forestry Commissions
Rural landowners
Outdoor leisure facilities
Local authority and private parks
Builders and developers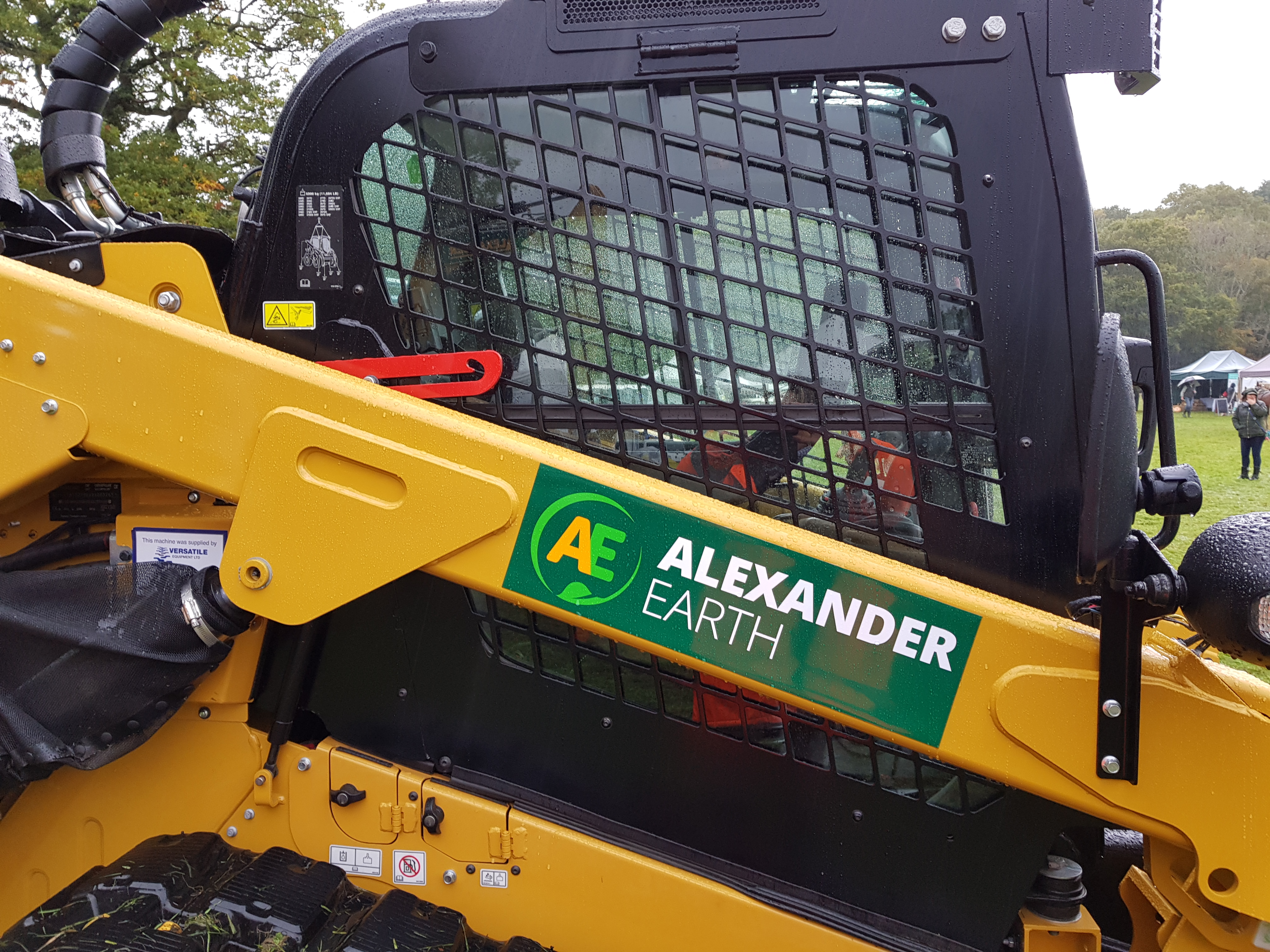 Why choose Alexander Earth?
Bespoke packages
We have a large range of machines available for hire including excavators, a fleet of dumpers, rollers and attachments, either with one of our fully trained operators, or for self drive. Depending on your project, we can create the right groundworks package for you.
Extensive experience
Our team are both qualified and experienced and will complete works to the highest possible standards. With a focus on customer service, we aim to complete the project in a timely manner and within budget.
Innovative solutions
We go the extra mile to protect the rural environment and no project is too challenging, whether it's domestic or commercial. We offer a complete service, meaning you have nothing to worry about.
Trade Mark Surrey Hills
We are incredibly proud to be one of the Surrey organisations to have been awarded the Trade Mark Surrey Hills status. This new accreditation, founded in 2018, is a mark of provenance and quality in the local area. It specifically highlights organisations who reflect the special nature of the Surrey Hills, an area of outstanding natural beauty, and those who support the local environment.
The Rt Hon Michael Gove MP, Secretary of State for Environment, Food and Rural Affairs said, "The Surrey Hills Trade Mark awards play an important role in celebrating the high-quality products and services the area is renowned for, and the awardees all deserve our congratulations."